Our selection of nice restaurants in le Pays du Guil, the Queyras and Guillestre / the Guillestrois.  Often straightforward but nice food. A friendly and relaxed atmosphere.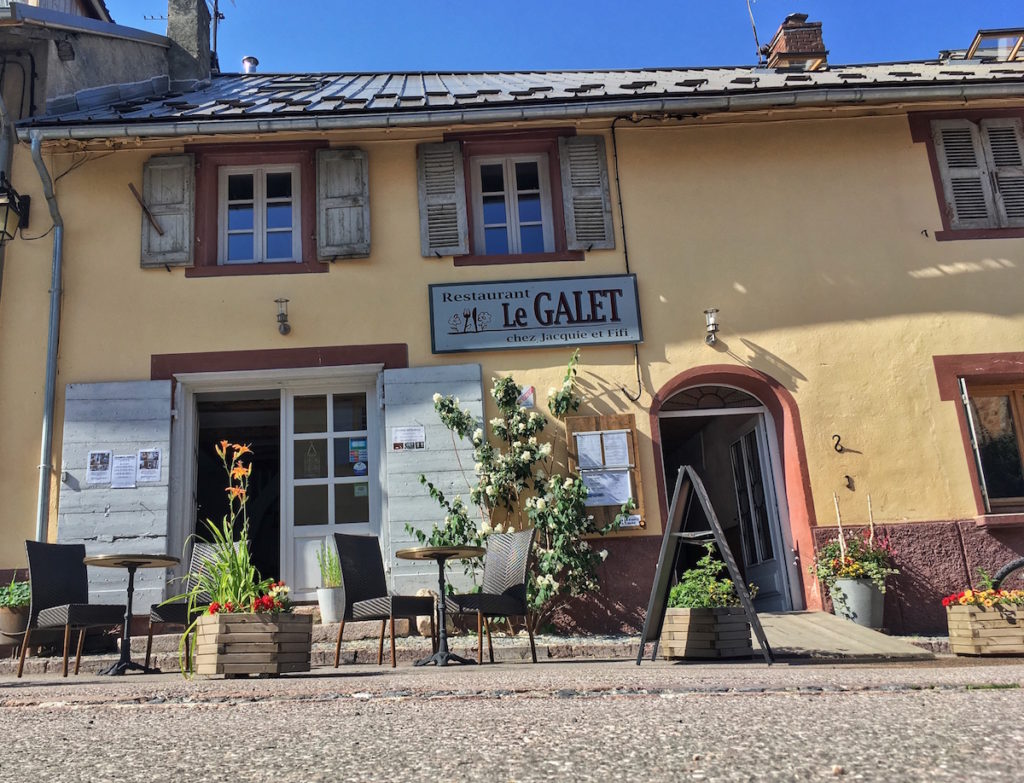 Le Galet – Chez Jacquie et Fifi
A simple and healthy way of cooking
Right in the centre of the fortified village of Mont Dauphin, in a typical house dating back to the XVIII century, we invite you to discover our restaurant with a no posh way of cooking with natural ingredients, home made with fresh products, that are procured locally or come from our own vegetable garden, where we cultivate our vegetables "the ancient style", using only the earth, the sun, water and a lot of patience…
Come and enjoy the relaxing atmosphere on our terrace garden in the shade, amidst the flowers.
You definitely don't want to miss out on this restaurant when you're in le Pays du Guil.  The time you'll have spent in the cosy garden, enjoying good food and the smiles and good humour of Jacquie and Fifi will provide you unforgettable memories of your time in the Hautes Alpes.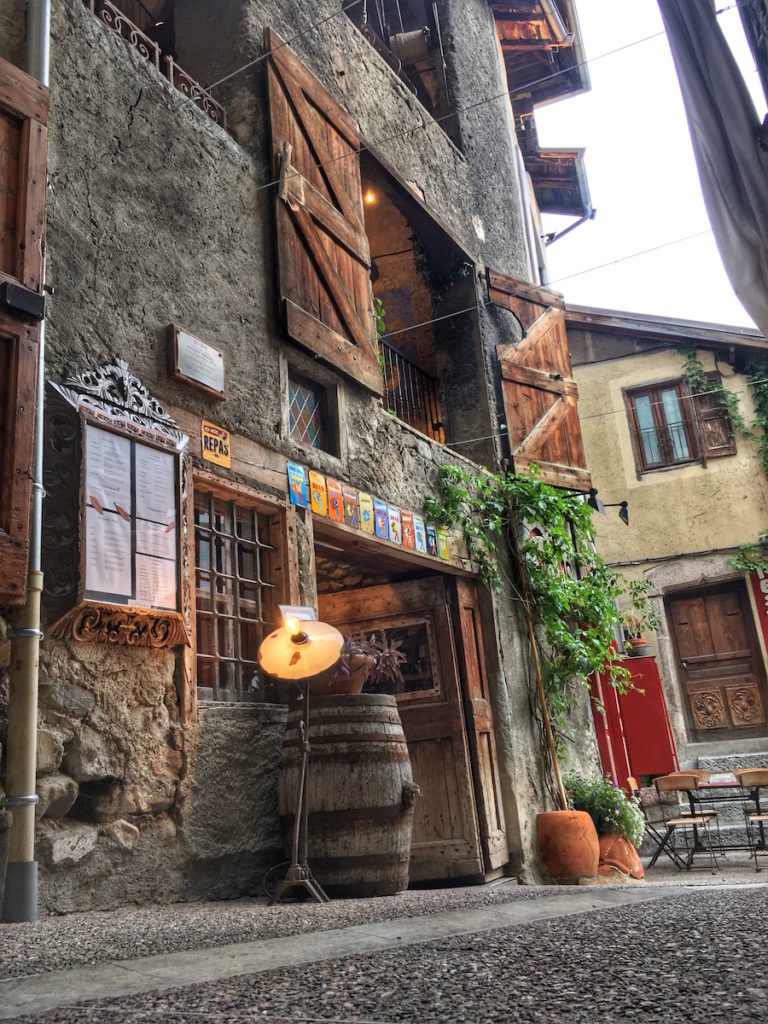 Dedans Dehors
When in Guillestre or in le Pays du Guil, Dedans Dehors is a must if you like a restaurant with a young and relaxed atmosphere, good food, plenty of choice (a vegetarian option as well ! ).  The decoration is a nice surprise and the young and dynamic team will welcome you with a smile.  
Open from end of May till end of August, every day except Sunday, for lunch and for dinner.  
Don't forget to book a table !  + 33 4 92 44 29 07
Rue Sani 05600 Guillestre – close to the church
Snack Casa Mia
Along the main road (RN94) in Saint Clement, the snack Casa Mia is the ideal stop for a pause or a lunch on the terrace as off the first sunny days.  
Casa Mia
RN 94
05600 Saint Clement sur Durance
Tél + 33 6 24 03 27 23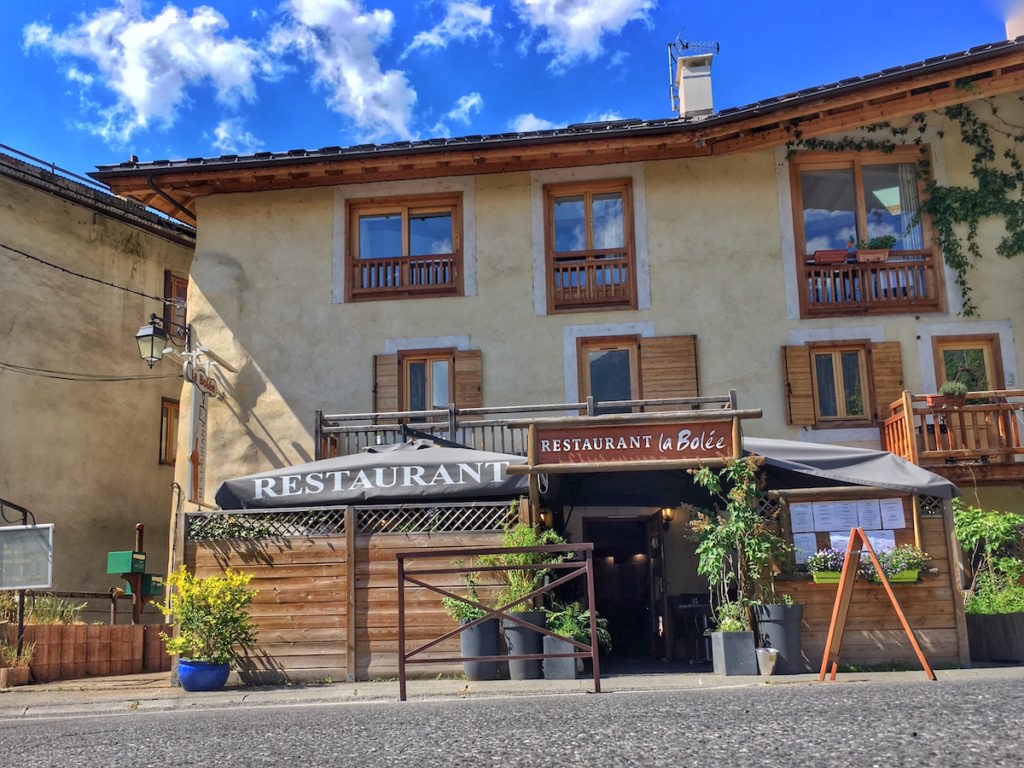 La Bolée
A nice restaurant with a very agreeable closed terrace.  Good food, varied options on the menu, of which a vegetarian choice.  
Rue des Champs Elysées 05600 Guillestre
+ 33 4 92 51 24 86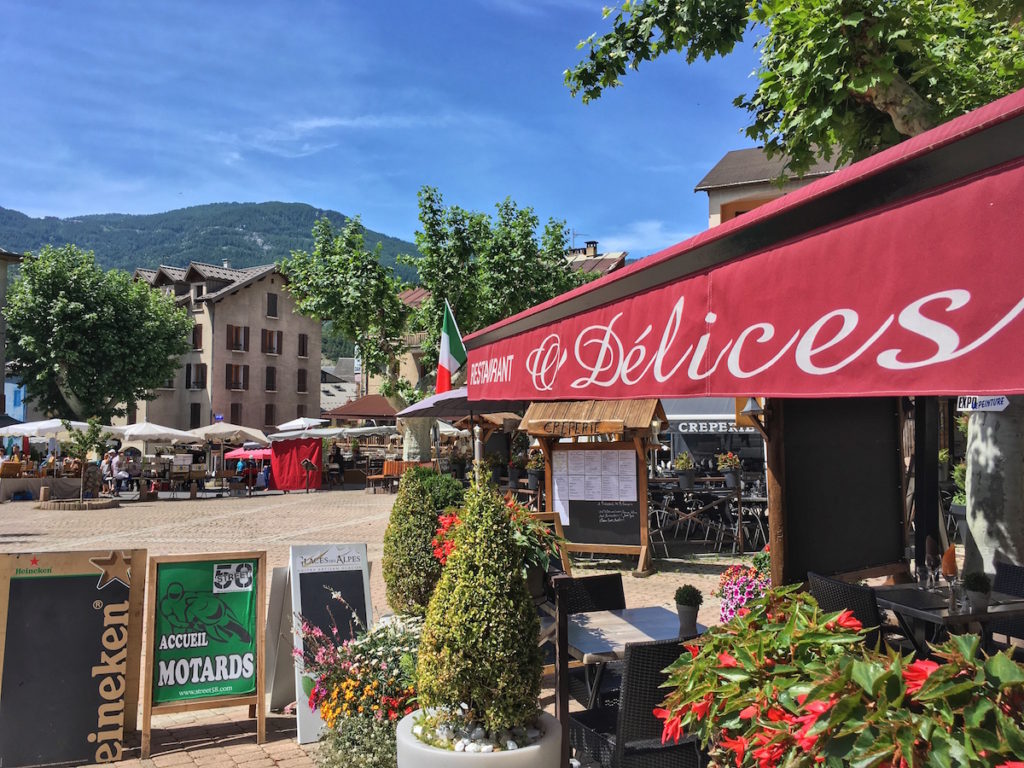 O'Délices
Restaurant O'Délices has a nice sunny terrace on the square next to the Tourism Office.  Good food, nice menu list, vegetarian choice.  
Place Salva 05600 Guillestre
+ 33 4 92 24 05 34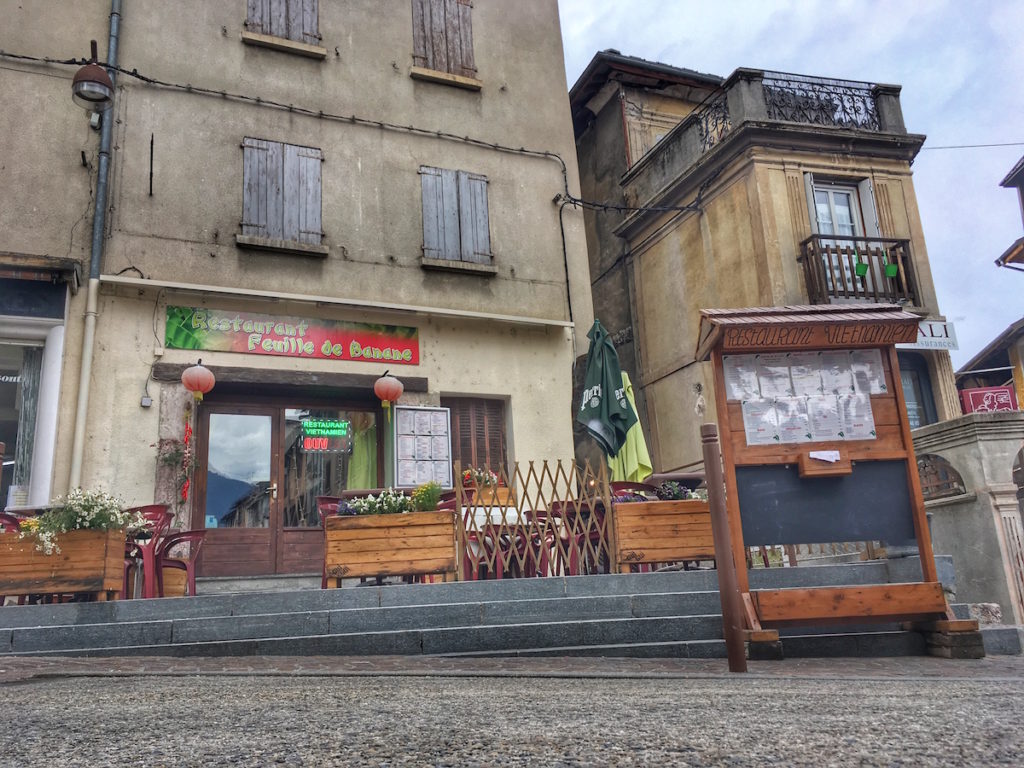 Feuille de Banane
An Asian restaurant – Vietnamese restaurant.  Simple decoration, warm welcome good and tasty food.  
Place de l'Eglise 05600 Guillestre
+ 33 4 92 52 18 97