On holiday with your family in le Pays du Guil
The mountains of the Alps are without a doubt a good destination for holidays with family or with children.  Le Pays du Guil has 300 daysof sunshine each year.  Add to that the magnificent scenery, the welcoming valleys and villages, and a wide range of activities well adapted to families and young children.    On this page you'll find some ideas to help you organise the ideal vacation with family or with children in the mountains, in the Queyras, the Guillestrois and the Ecrins.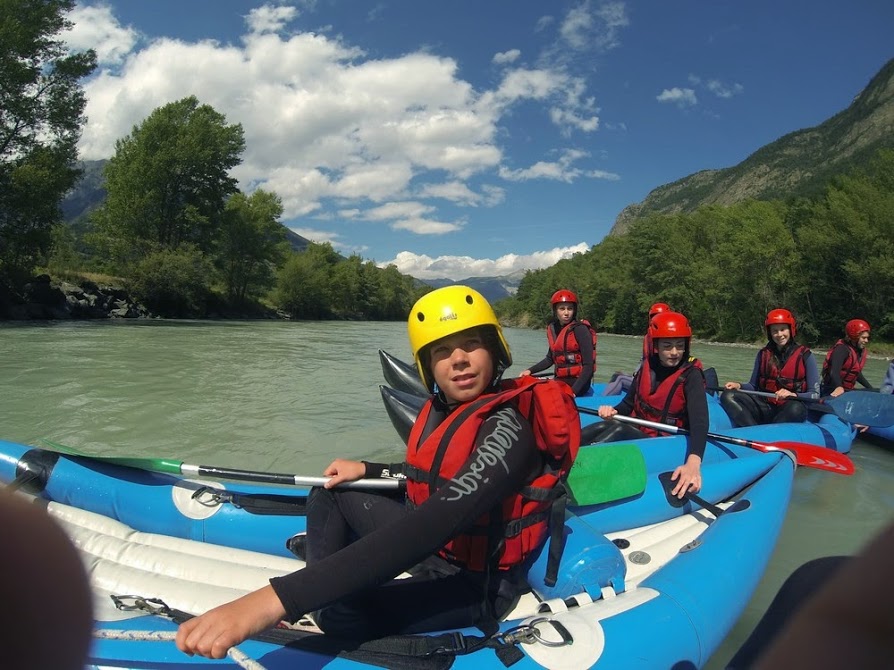 Rafting or kayak
Rafting or kayaking on the Durance river is something that'll please families with children of all ages.  The guides mentioned on this site will make sure that you can practice this sport without having to worry too much, they'll take care of everything, leaving you all the time to enjoy.  
Canyoning
Canyoning is another activity that you can do with children of all ages.  Strong sensations guaranteed.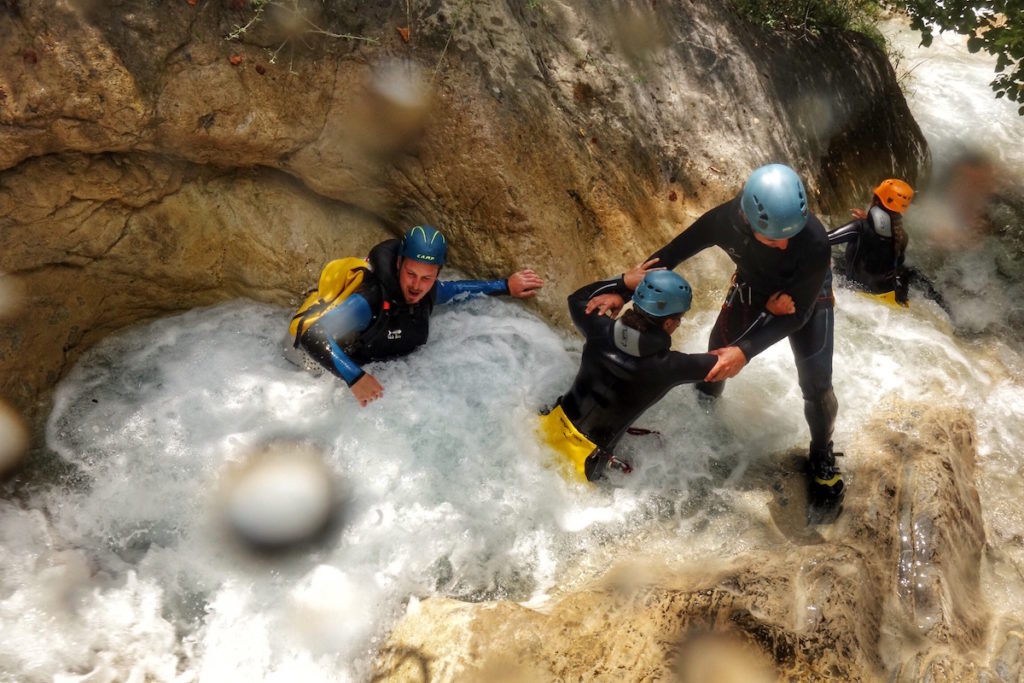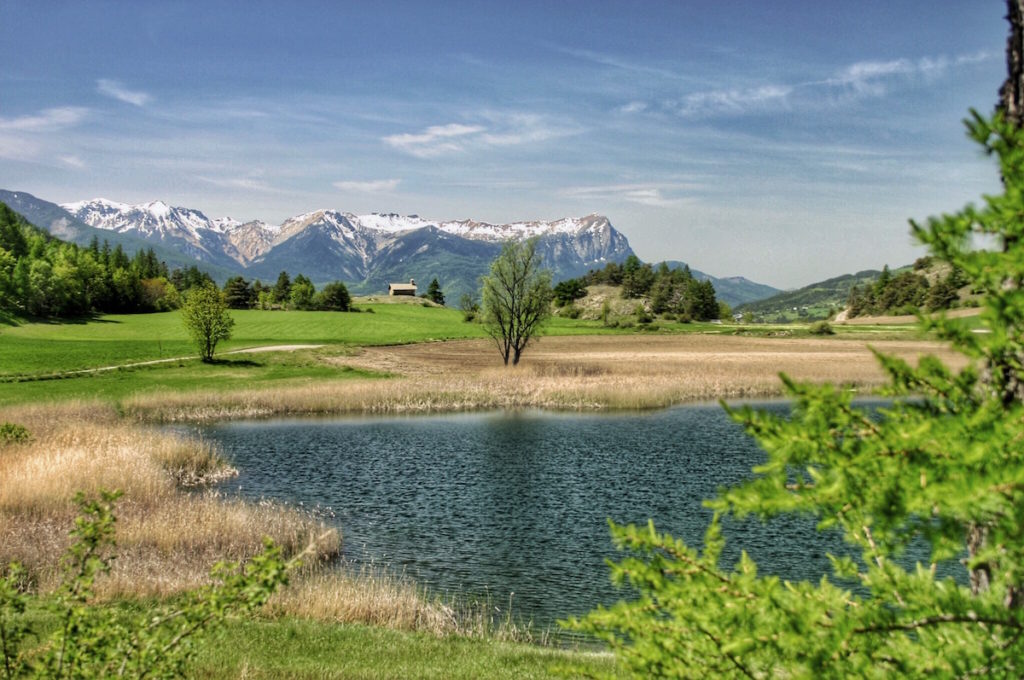 Family hikes
A hike in the mountains doesn't necessarily need to be a difficult hike.  Even if you opt for a more relax hike, you'll be able to observe the scenery, and take plenty of photos.  
The lake of Eygliers
How about a day on the lake of Eygliers, the plan d'eau d'Eygliers, to relax in the sun, to swim, to just sit and relax, or to read a good book.  Younger children will be thrilled to make a poney ride around the lake.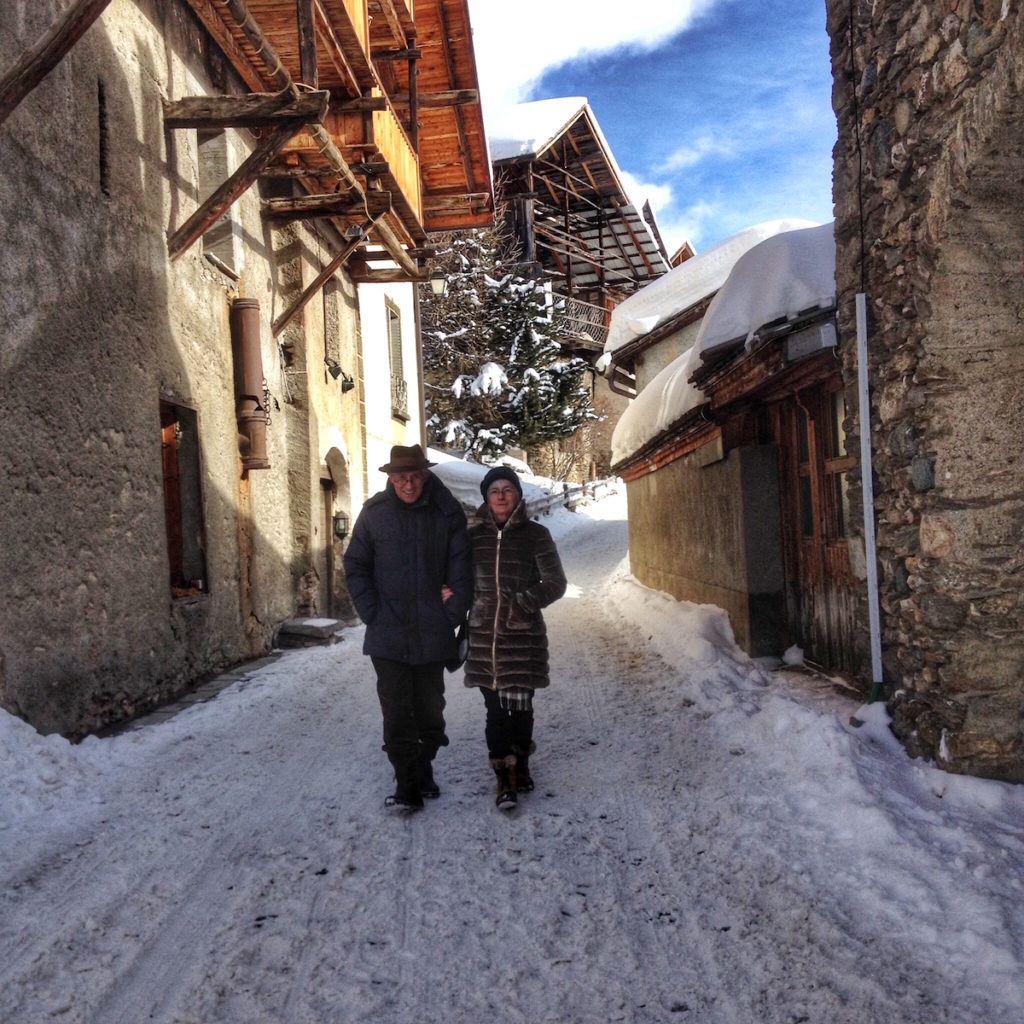 The villages of the Queyras and the Guillestrois
In Guillestre, the Guillestrois and the Queyras there are several beautiful villages and hamlets to discover.  
Saint Véran is a good exemple of such a village, very charming in a splendid setting.  It's good to discover these charming villages on a slow pace.  .  
More information on this page découverte du Pays du Guil.    
Marmots
No animal is more associated with the Alps but a marmot.  If you go hiking in the mountains, you'll often hear them whistling, which is their way of alerting the other marmots of possible danger.  
And you don't have to go very high in the mountains to meet these small rodents.  In Eygliers Gare, a short discovery path has been created, allowing you to observe these little animals from shorter distances.  
More information on the this site marmottes d'Eygliers.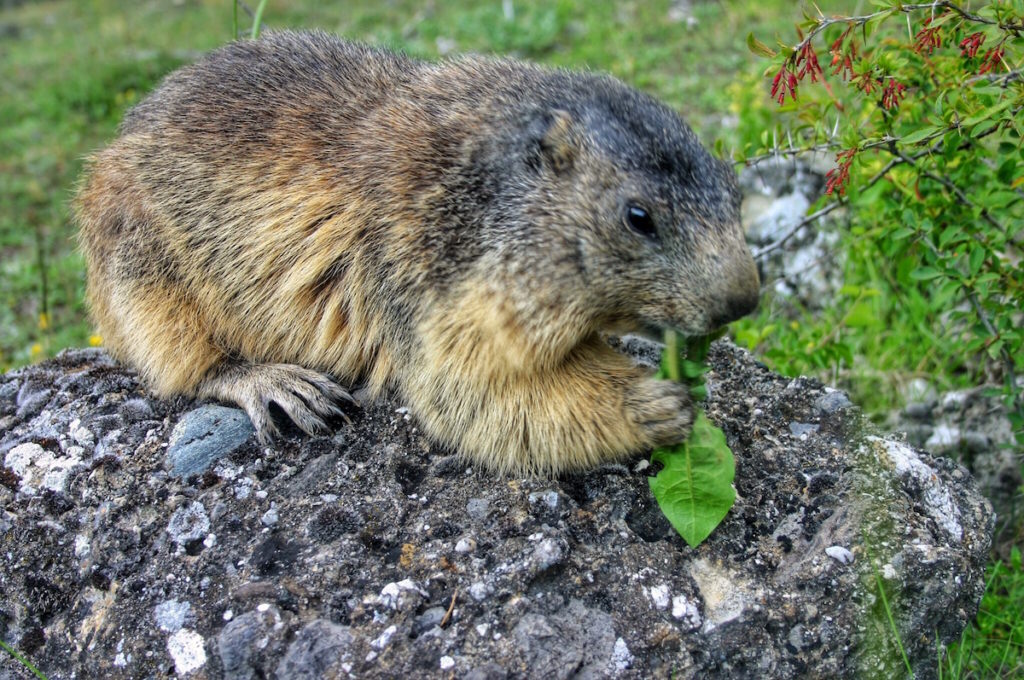 Local craftsmanship
The local craftsmen in le Pays du Guil open their doors for you, and welcome you to discover their activity, and even participate in it.  The Ateliers Consom'Acteurs are coordinated by the local Tourism Office and allow you to make your own cheese for instance, or help milk the mountain cows.  
Animations
Plenty of animations for children are organized in the Pays du Guil, all along the summer period.