Le plan d'eau d'Eygliers
The plan d'eau of Eygliers in the Hautes Alpes, in the Queyras is a small lake of approximately 2 ha, the water is not too deep and thus an ideal spot to spend a relaxing day during your holiday in the Queyras, in the Pays du Guil.  Next to the Durance, you'll find some beaches as well as picnic areas and some shaded spaces under the trees.  Just sit on a bench to read a bit or watch the children have a great time in or around the water.  
Ine summer the lake offers various activities, on the water as well as around it.  The parc d'attractions is open in summer, children will enjoy the attractions such as a poney ride, a merry-go-round, an acrobatic path in the trees and many more.  
Because the water is not too deep, it warms up easily, the water temperature oftes reaches 23°C.  There are water guards around in summer season to secure the swimming.  
You can rent kayaks or standup paddles.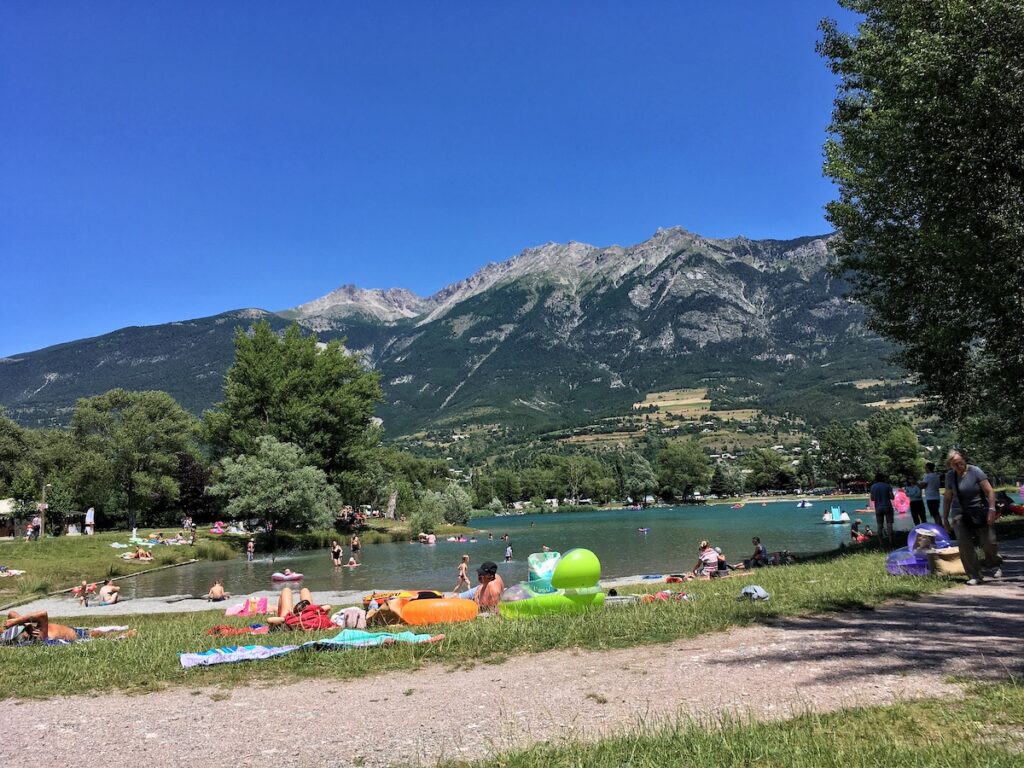 Le plan d'eau d'Eygliers in autumn and in spring
Outside of the summer season, the plan d'eau  ofEygliers is still an agreable place to come and relax, to enjoy the quietness and nature and mountain scenery around it.  In every season, you'll find inhabitants of Eygliers and the Guillestre valley that come here for a walk or just to sit on a bench, to read or look at the scenery.  The light is always stunning, and winter sun very agreable.  
And in winter…
In winter, when the lake is frozen and the summits surrounding the lake are all white, it's a wonderful spot to go for a walk.  The views remain beautiful, and the snow on the ground amplifies the sound of silence of this truly remarkable place.