Imagine this as playground for your winter holiday
Plenty of choice for your winter vacation in le Pays du Guil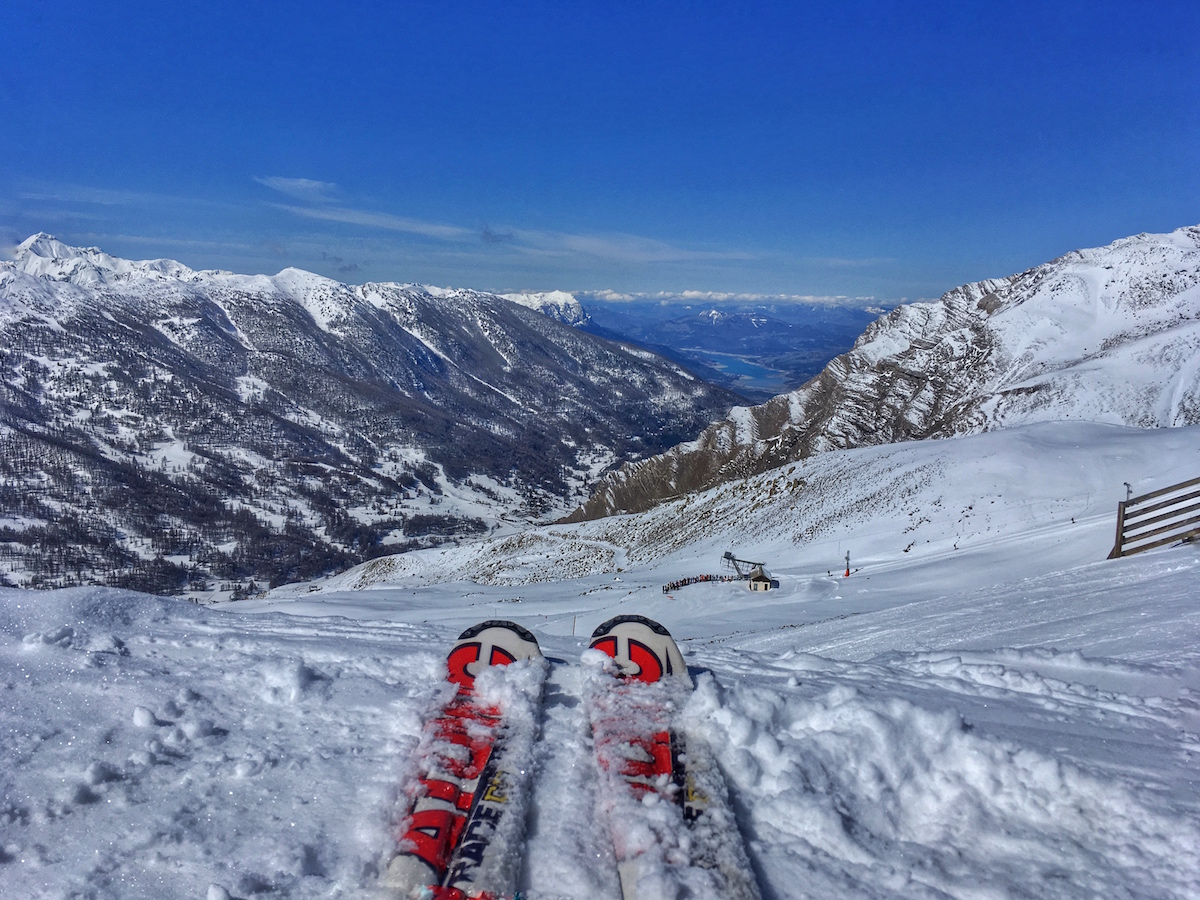 The Hautes Alpes and le Pays du Guil are an exceptional destination for your winter holidays or your winter vacation.  Top snow conditions and 300 days of sunshine a year are two major assets of France's Southern Alps.  Plan your skiing holiday under a remarquable blue sky, on some wonderful snow, and take sweet memories with you when you return home, with only one desire, to start planning your next winter holiday in le Pays du Guil.  
If you're into alpine ski, you've got several options in le Pasy du Guil.  The ski resort of Vars – Risoul, la Forêt Blanche is a fairly big resort, with over 180 km of well groomed slopes.   If you're more tempted by some smaller, family style resorts, you'll find just that in the resorts of the Queyras.  
But of course there are quite some options apart from alpine skiing in le Pays du Guil.  Just read on…  
Alpine skiing in le Pays du Guil
Vars – Risoul
The ski resort of Vars et Risoul, la Forêt Blanche, with over 180 km of slopes, is one of the most beautiful skir resorts in France's Southern Alps.  A large choice of slopes, of all difficulty levels.  You'll admire the views when you're on the slopes, views that extend over the villages, all the way to the Durance valley, and from certain spots you'll even be able to see the lake of Serre Ponçon.  
Both in Vars as well as in Risoul you'll find a great snow park.    
From the summit of the ski resort, at an altitude of 2775 m, the view even extends to the Mont Blanc.  
Opening of the ski resort on 12/12/2020 untill 18/04/2021.  Pre-opening on 5 and 6/12/2020.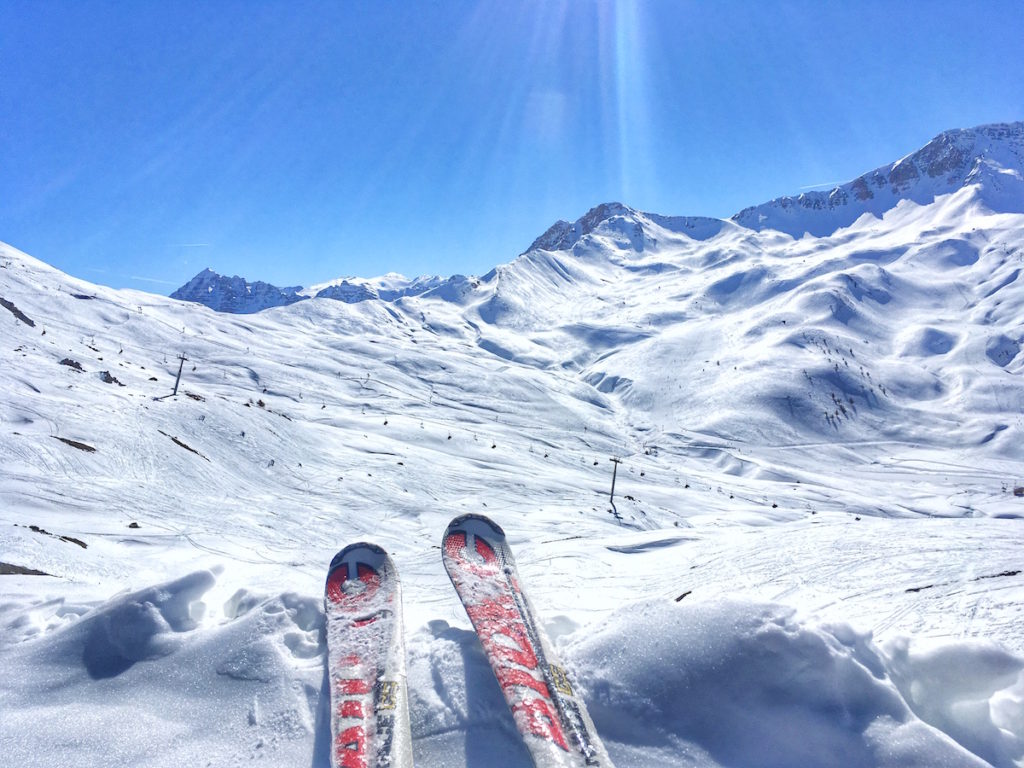 Curious about what's happening in a snow park?  Some footage of the SFT Tour un 2016 in Vars Park…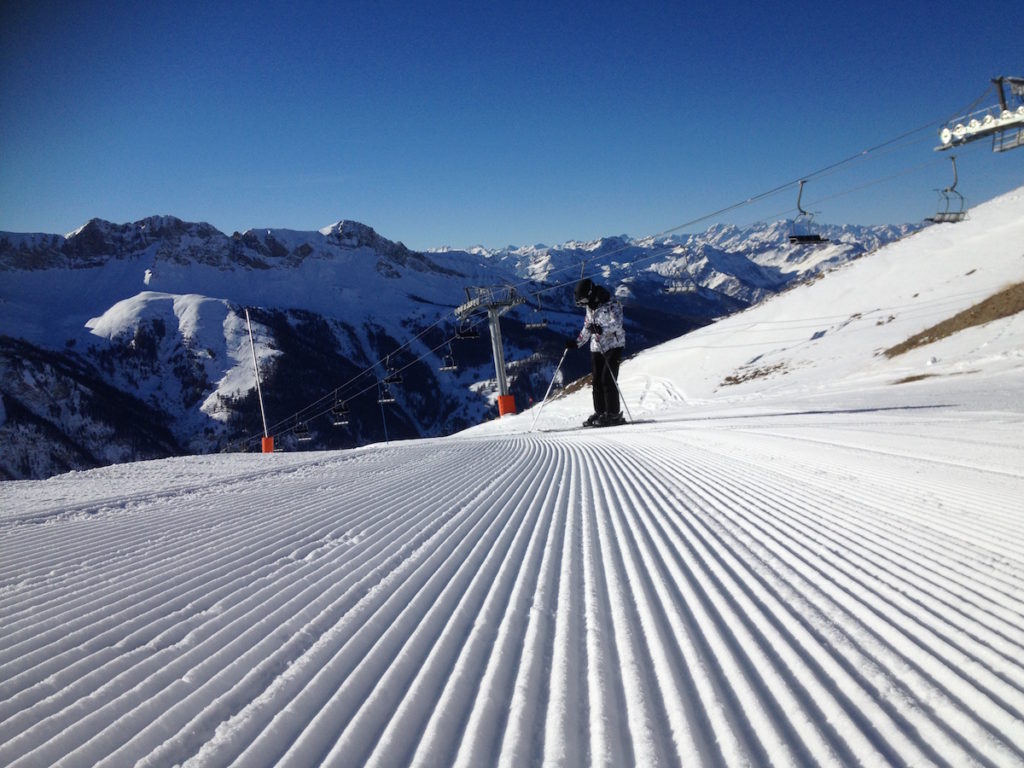 The family style resorts of the villages of the Queyras
You can choose between several resorts in the Queyras.  Smaller resorts than Vars and Risoul, in a family style environment you'll still be able to enjoy your days on the slopes..  
Winter holidays in a different way
Winter holidays are not only identified with skiing on the slopes of the ski resorts in le Pays du Guil.  There are other options as well, guarantee for wondeful winter holidays in the mountains..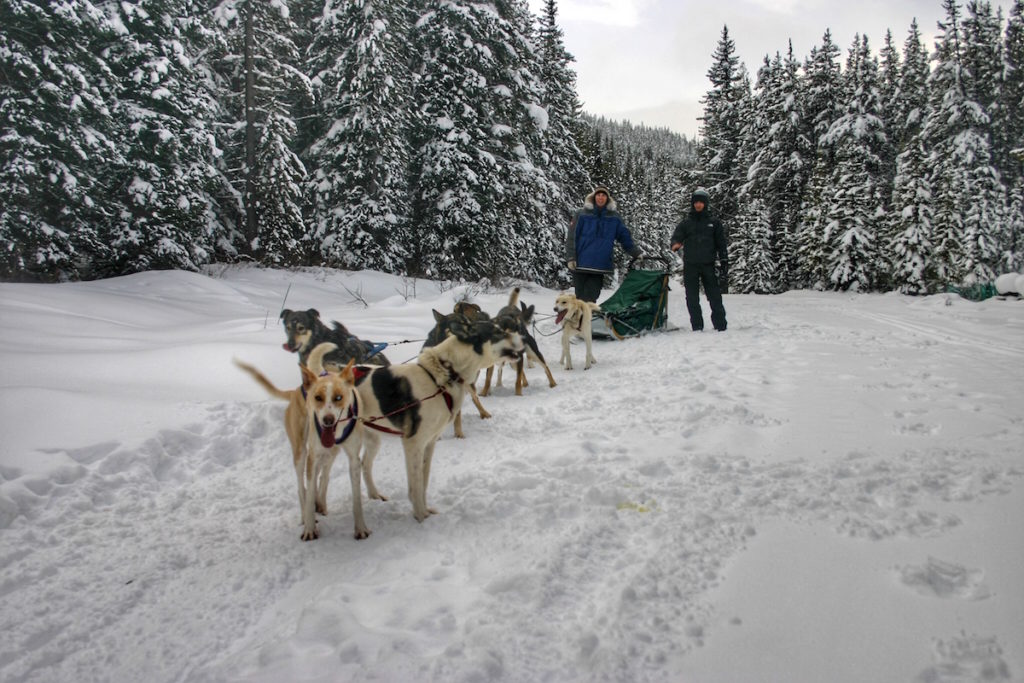 Enjoy a day in the mountains on in completely different way.  Go dog sledding.  Far from the noise of the ski resorts, of the crowd, submerge in nature with a group of dogs, that have only one wish, to go running in the snow, dragging you along through breathtaking scenery.  There are several companies that organise this activity in a professional way.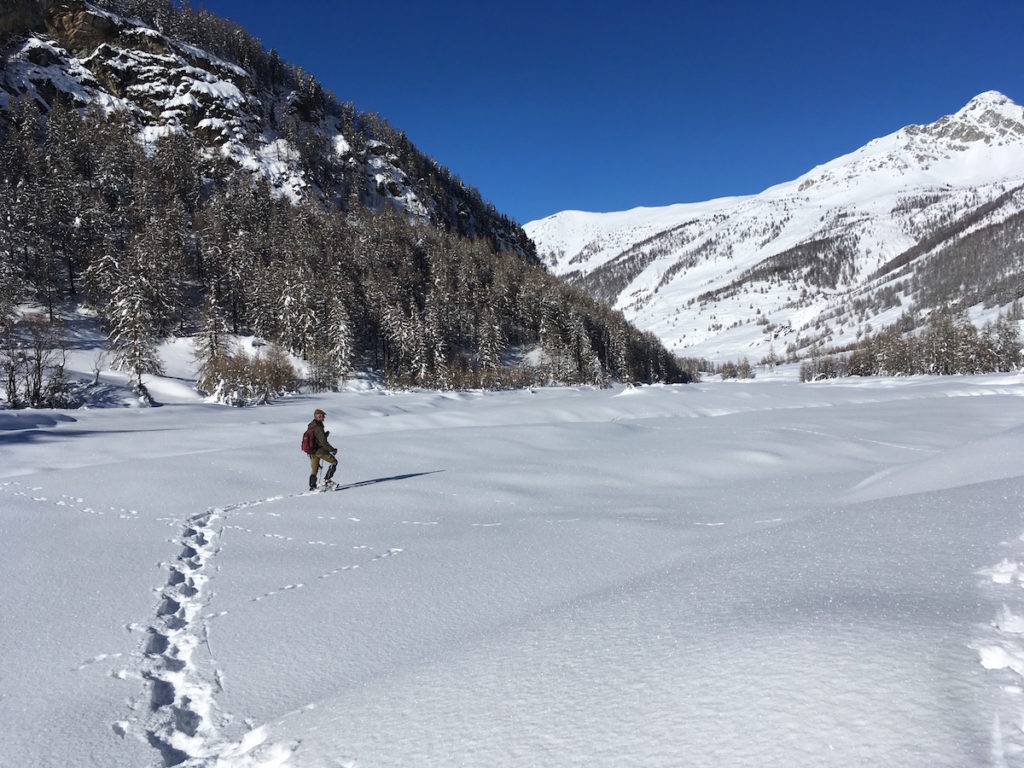 Yet another way of discovering the mountains in a different way.  A hike on snow shoes, in Vars or in Risoul or in the Queyras, or start of on a guided tour, with one of the professionals in le Pays du Guil.  You can go for a challenging hike, or for an easier walk, all depends on your capacities and desires, walking through stunning scenery, not a sound apart from the sound of your snow shoes on the snow.  For sure, you'll be able to empty your head, and recharge your batteries.  
Enjoy lunch on a terrace in the sun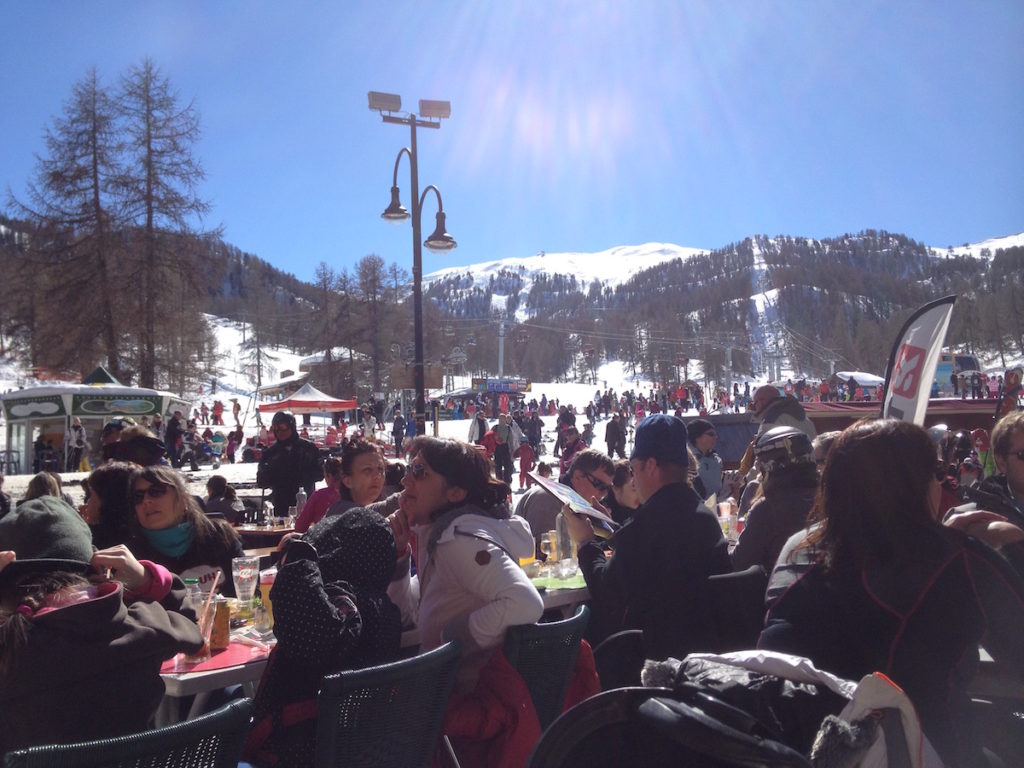 Coming on winter holiday in a region with 300 days of sunshine a year, means you might as well take lunch on the terrace of a nice restaurant, in the sun.  After all, we all need to take some rest during our holiday.  with your family or friends, enjoy  this short break before starting off again for an afternoon of strong vibes and sensations in le Pays du Guil.  
Cross country skiing in the Queyras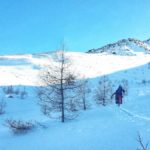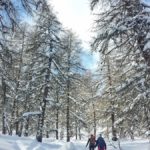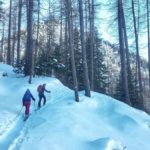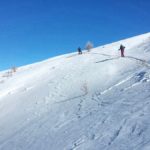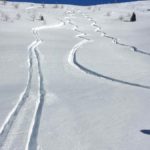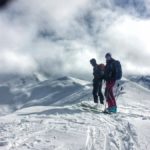 The winter of  2020 – 2021 has been marked by the Covid pandemic, and ski resorts without working skilifts.  That on the other hand has made people discover the mountains in winter in a different way.  Plenty of people have gons snow shoe hiking, others have gone cross country skiing, in the Queyras, in Arvieux or Ceillac for instance, or in Vars and Risoul. 
And "ski de randonnée" is something lots of people have discovered, and we're pretty sure they'll be back for more…
Your best plan is of course to start off with a professional mountain guide, who knows where the snow is at its best, and where the risks are low.  In that way you can head of with peace of mind, and enjoy a full day in a stunning mountain scenery, empty your head and fill up on energy again.  
Because road conditions in winter can be tricky in a mountain area, it is best to get informed on these conditions before you travel.  On this website you'll find a map with all this information as well as some webcams that'll show you roads in real time.